Tablet-Powered
Schedule Hacks
Bullet journal queen Amanda Rach Lee shows you how to organize your life and level up your studies.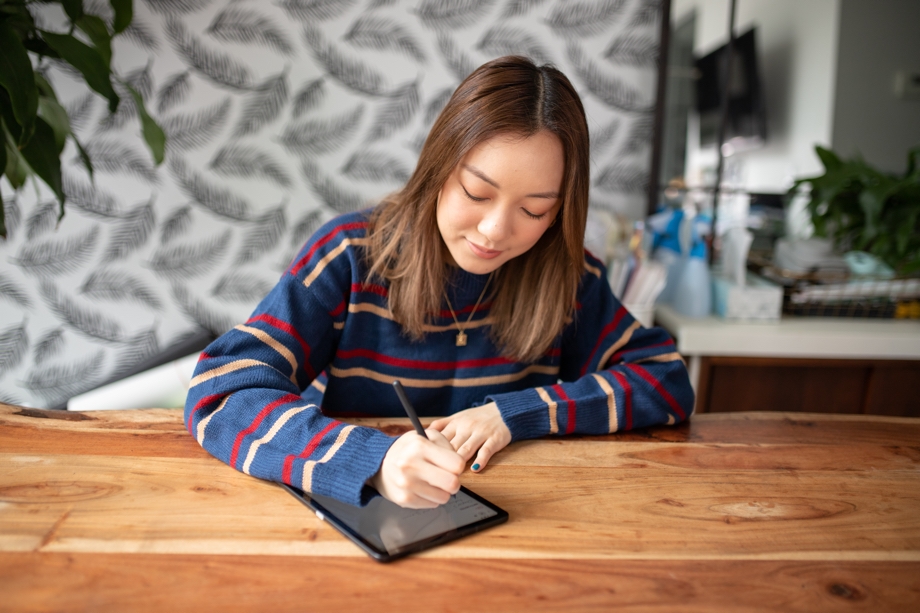 Bullet journaling has taken the internet by storm over the past few years and is still riding the wave of feed envy. But it doesn't have to be time-consuming. #TeamGalaxy member and BuJo guru Amanda Rach Lee shows you how to streamline a bullet journal by taking it digital—so you can finally make room in your schedule to learn something new.
More time for "Me Time"
Upgrade your bullet journal with time-saving tools like the Galaxy Tab S6 Lite.
*Spotify subscription required.