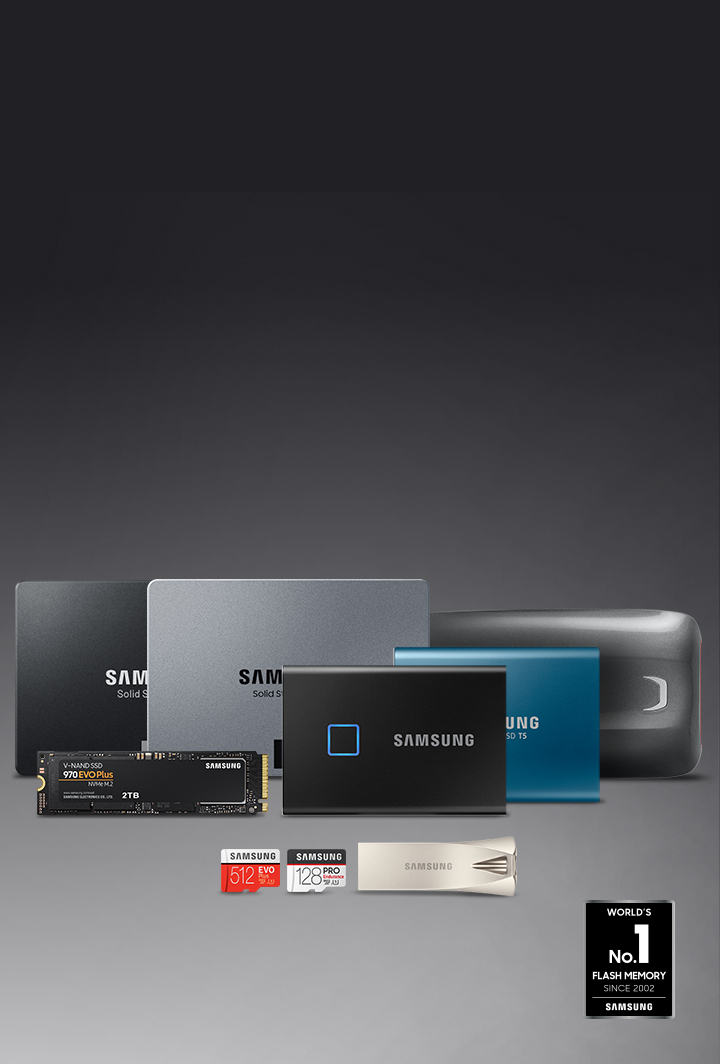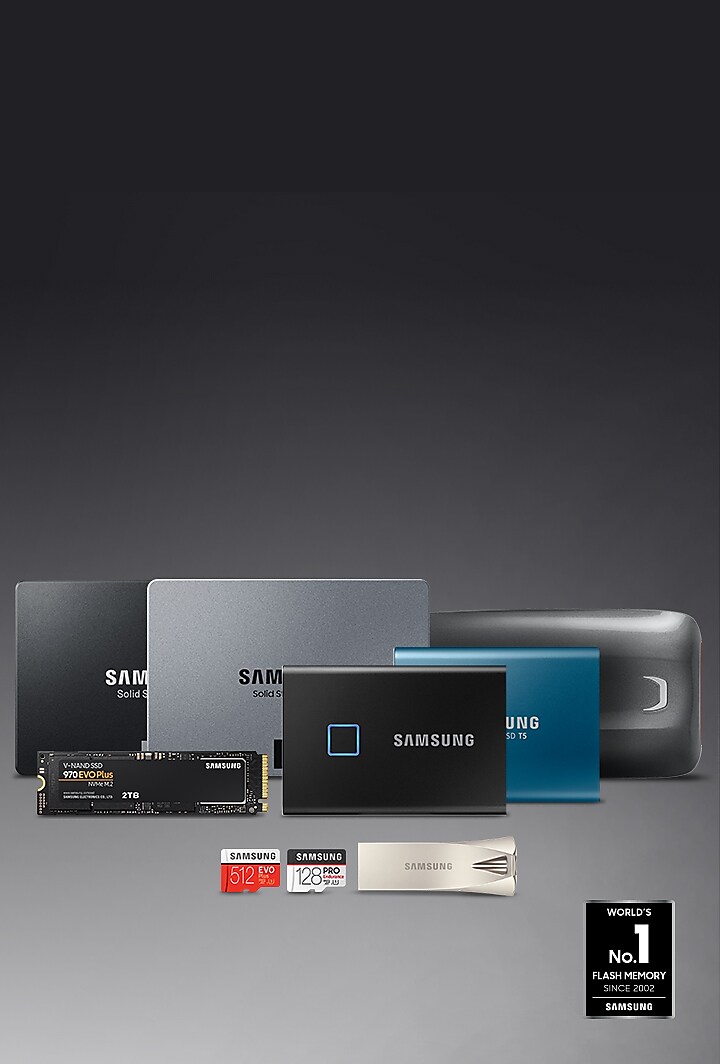 Memory for every endeavor
Fast storage solutions that work seamlessly with your devices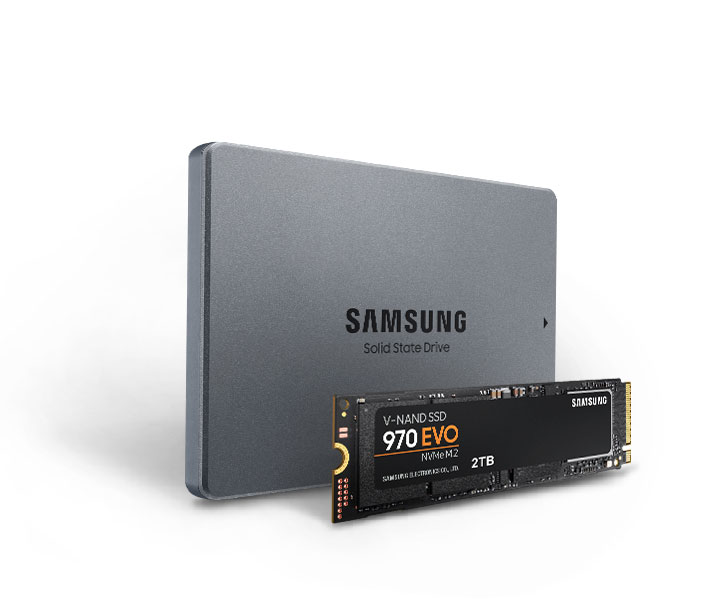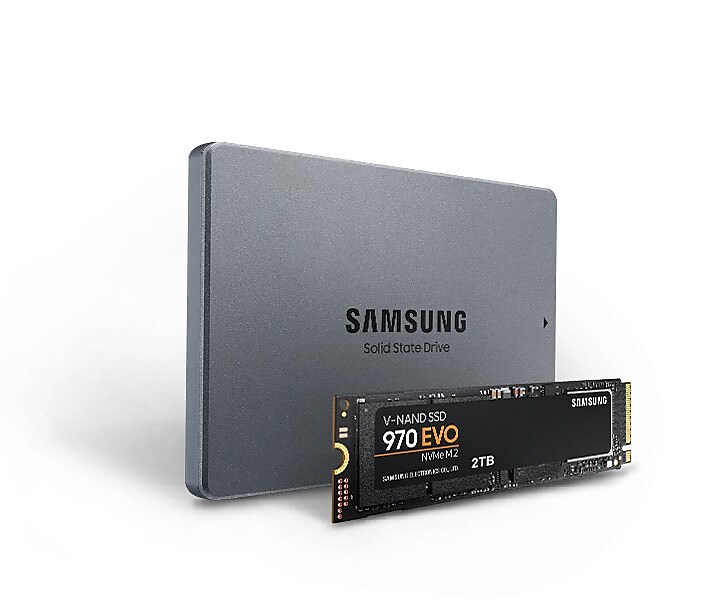 Take your PC full-speed ahead
Solid State Drives
Upgrade to leading-edge technology that performs with the utmost speed and reliability, no matter how intensive the workload. With Samsung SSDs, brace yourself for a faster-boosting PC, faster-loading games, and multitasking that reaches startling new speeds.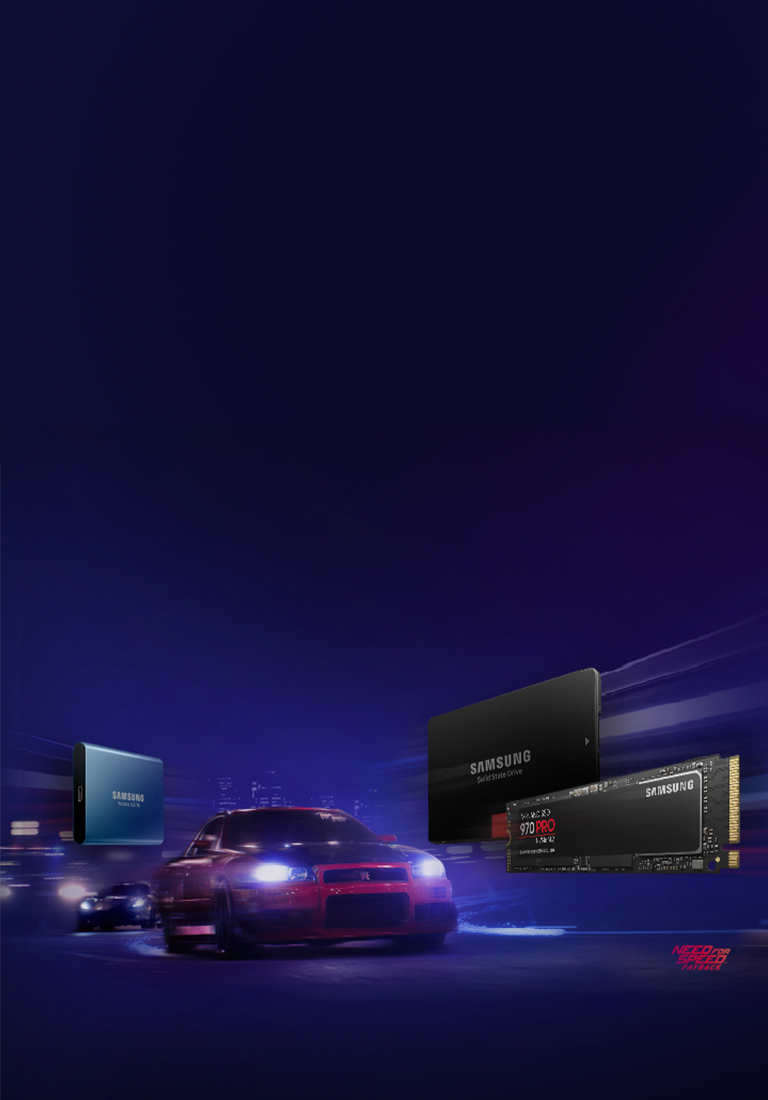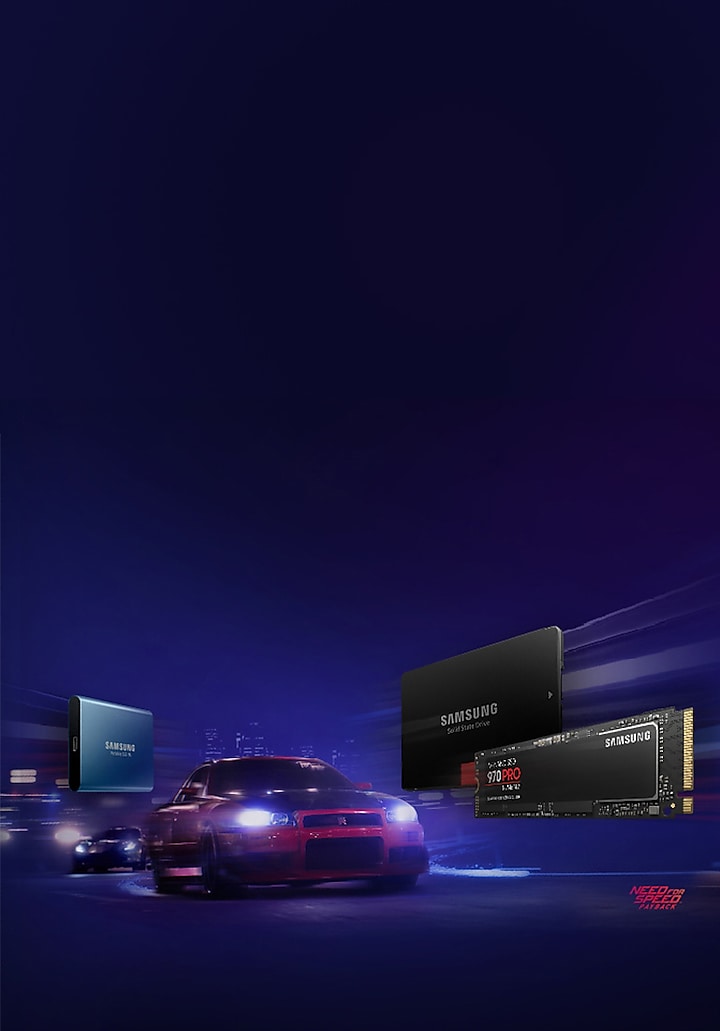 Load fast. Play fast.
Gaming SSDs
Prepare for full gaming immersion with Samsung SSD. Mind-blowing speeds and exceptional reliability give you snappy loading, less lag, and seamless in-game responsiveness, even when multitasking. 
On-the-go, palm-sized power
Portable SSD 
Portability surges to another level with Samsung Portable SSDs. Store data, transfer files, or work directly off the drive with blazing speed. Compact style and broad compatibility deliver swift, seamless productivity.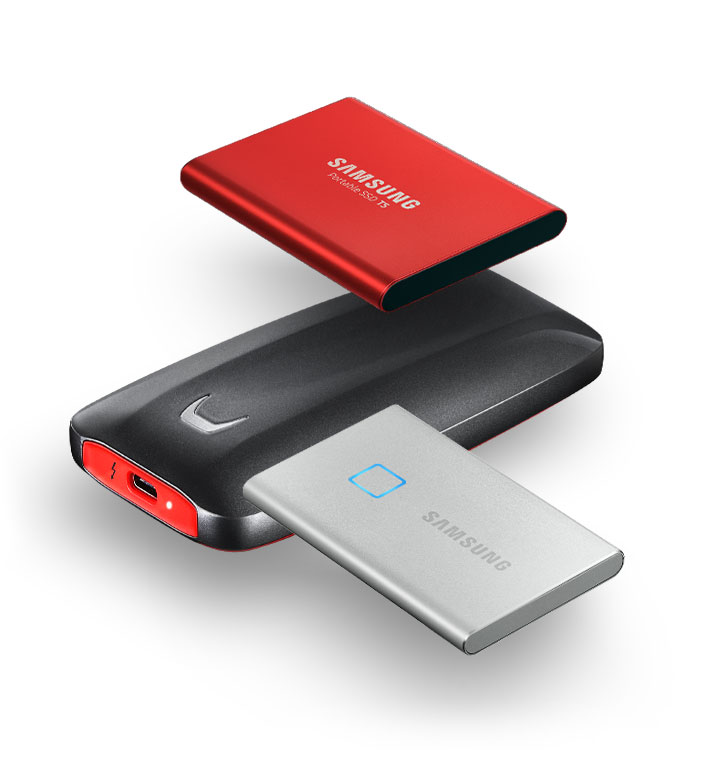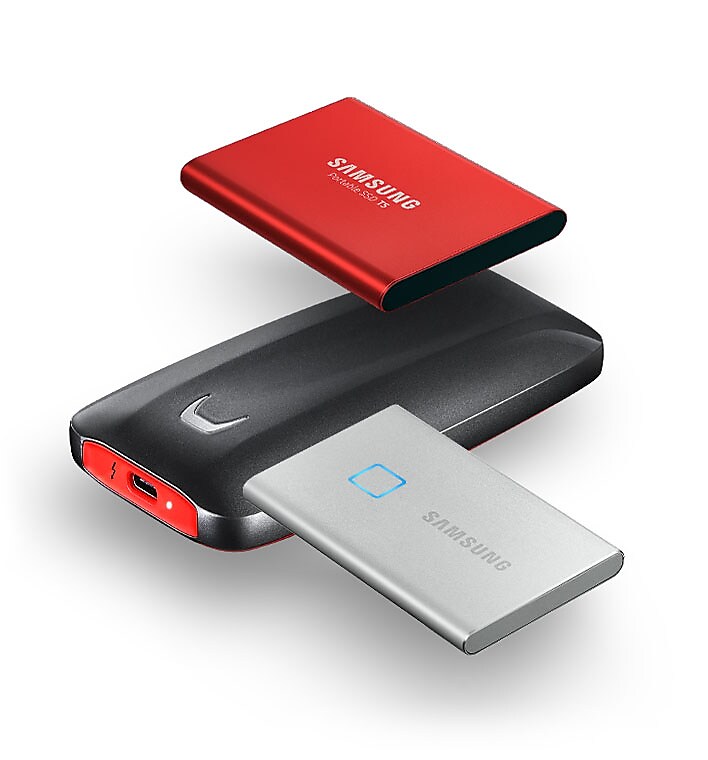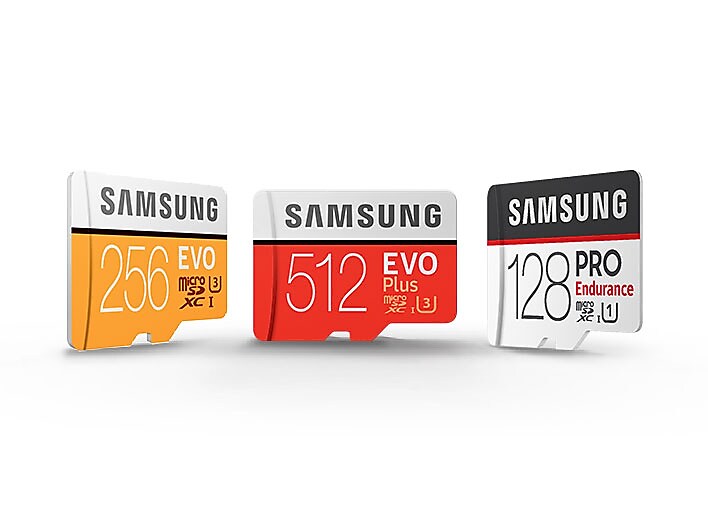 Expand the possibilities
Memory Cards
Get as much space as you need for all your videos, photos, music and more. Samsung Memory Cards load apps swiftly, capture crystal clear 4K UHD video with fast read/write speeds, and have a huge capacity up to 512 GB. It's a simple way to expand storage space on your phone, tablet and other devices.
Move files in a flash
USB Flash Drives
Connect to your many devices in style and do it quickly, easily, and securely. Samsung USB Flash Drives, powered by the latest USB 3.1, deliver fast transfer speeds. And the USB design also conveniently attaches to your keychain, so you'll always have instant access to your files.